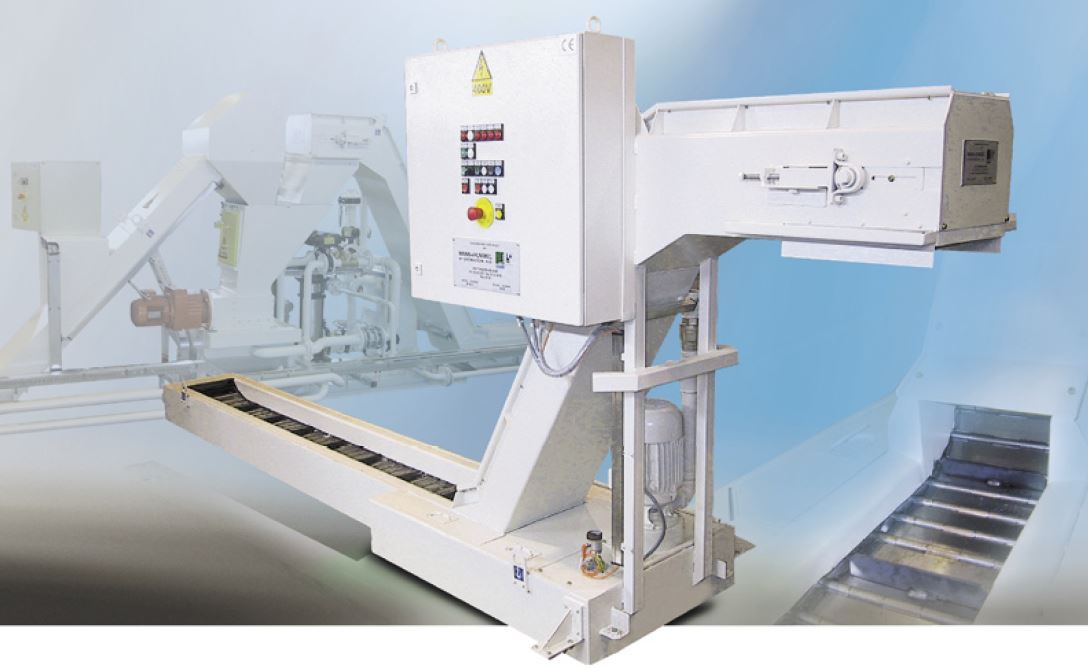 Link conveyors are designed for any kinds of chips. They can be used for chip removal from single machine tools or complete machine groups. Link conveyors can be combined with coolant tanks, pumps and suitable filter systems (if necessary) so as to form packages. They are available in 2 chain sizes: 38.1 mm and 63 mm.
Easy transport of all kinds of chips (even long chips or chip balls).
No machine shut down during chip removal.
Reliable and maintenance-free drive by worm-gear motor with automatic torque cut-out.
Budget-priced designs due to the use of standard components.
If combined with coolant supply and filter systems- exclusive solution to all your problems.
Mode of operation
The chips are transported by a steel link conveyor with skirt boards on both sides. Owing to the overlap of the conveyor trough with the skirt boards of the link conveyor, chips are prevented from penetrating into the chain space within the transport area. Guided and drawn by steel-bushed roller chains mounted on both sides, the link conveyor runs endless through an enclosed steel plate casing.
The drive is by a worm-gear motor secured by an automatic torque cut-out system in case of conveyor blocking. As the geared motor is directly mounted on the shaft of the link conveyor, driving elements susceptible to wear such as roller chain, toothed gears, slipping clutch and such are eliminated.